Posted by Amy Carbone on Jan 13, 2020 9:00:00 AM
As a dental practice owner, you'll need several types of insurances to cover the what-ifs of business ownership and operation, effectively managing your risks and helping you to secure what's most important.
Here are four types of insurance to consider if you own or plan to own your own dental practice:
Business Owners' Policy
A Business Owners Policy for your business is similar to a homeowner's policy for your home in that it combines a number of important coverages into one policy. Included in its most basic form is typically insurance to cover your business property and business liability exposures. Business Owners Policies are customizable to meet the needs of your individual practice.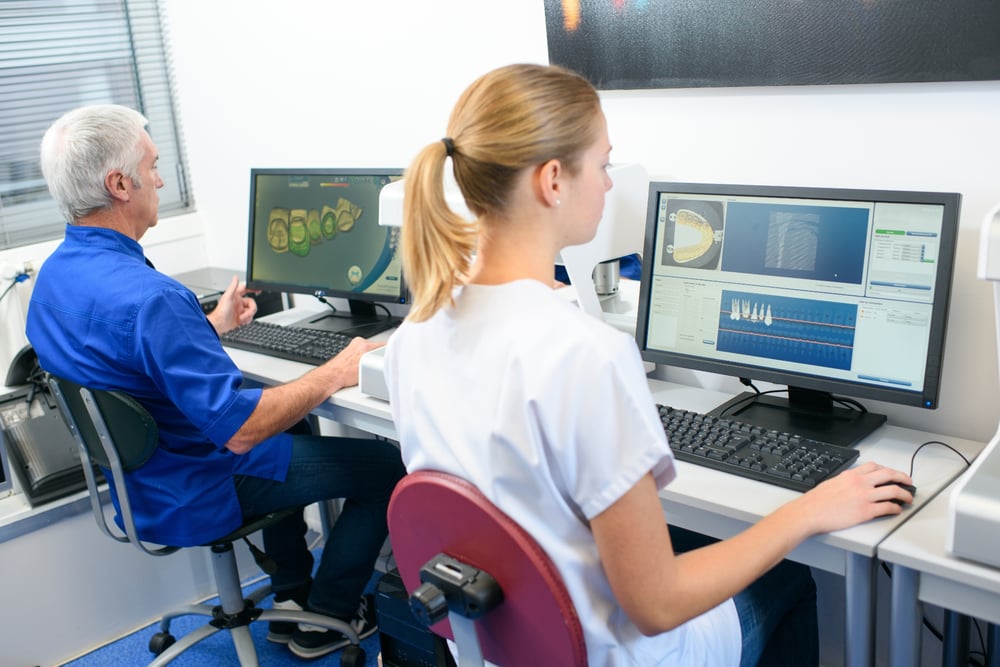 What Does It Cover?
Business owners policies cover four major categories of business ownership:
Property
This could cover the building and personal property inside, including but not limited to external structures, dental and office equipment, furniture, and fixtures that you own. You should keep a current estimate of what your property costs on hand to provide to your insurance company in the event your property is damaged.
General Liability
General liability insurance generally covers claims made against your dental practice as a direct result of normal operations. Examples may include personal injury, medical payments, certain claims for damages to premises rented to you. It is important to note that General Liability does not provide coverage for malpractice-related claims.
Business Interruption
An unexpected incident can interrupt your ability to generate revenues. Insurance can reimburse for loss of earnings resulting from a loss of covered property. One such example is in the event that a fire damages your office.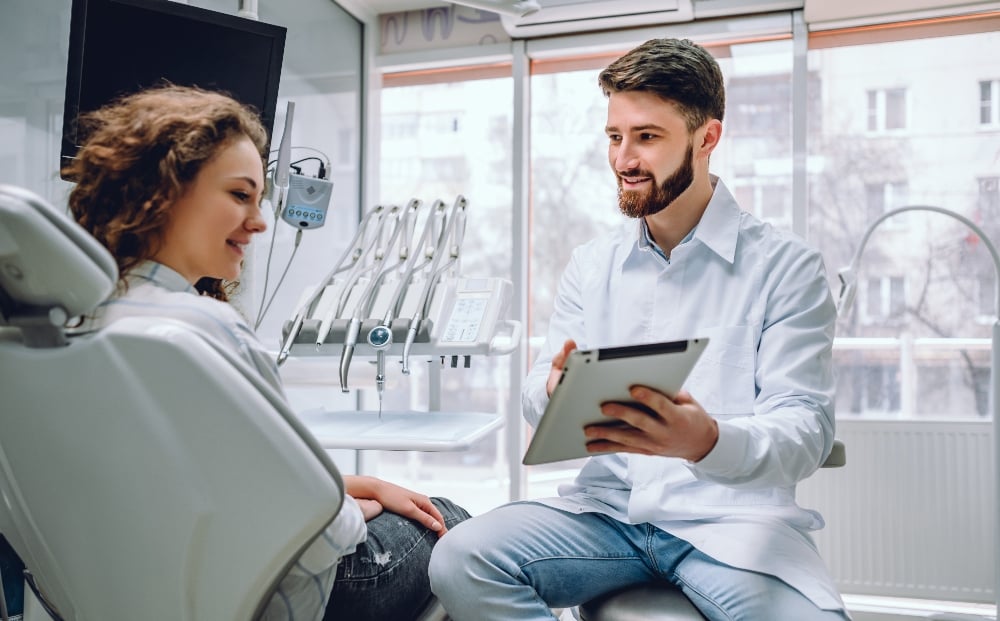 Employment Practices Liability Insurance
Employment practices liability insurance helps protect dental practice owners from claims made by employees who accuse the practice of workplace discrimination, wrongful termination, sexual harassment, and other matters of employment law.
Why Does Your Dental Practice Need It?
Package policies like business owners' insurance can offer you multiple types of protection at a lower cost than purchasing each individual policy. You'll also have peace of mind knowing that you're covered on the basics. Further, landlords and creditors often require that you maintain a Business Owners Policy.
Business Overhead Expense Disability
Business overhead expense disability insurance may help cover the ongoing fixed expenses in the event that the owner becomes disabled.
What Does It Cover?
This type of insurance covers many of the fixed operating costs in the event that the owner is disabled. Examples of such expenses may include office rent, payroll, utilities, etc.
Why Does Your Dental Practice Need It?
While your personal disability insurance policy is intended to supplement your personal income in the event of a disability, Business Overhead Expense Insurance helps pay the fixed operating expenses of your practice so that upon return, you return to a ready practice. If the nature of the disability dictates that you will not return, having the ongoing expenses covered allows you to pursue a buyer for your practice.
Entity Malpractice Insurance
This type of insurance coverage typically covers malpractice claims made against your dental practice, as opposed to your personal malpractice insurance, which generally covers claims made against you.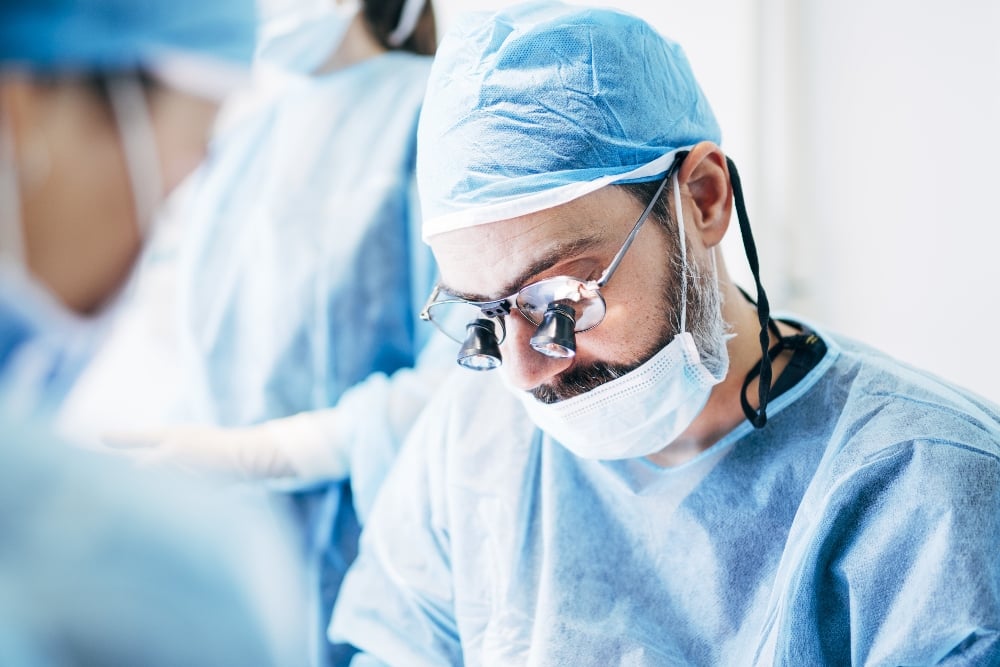 What Does It Cover?
Entity malpractice insurance provides protection in the event that your practice entity is named in a lawsuit. Like an individual malpractice policy, an entity malpractice policy may provide coverage for any defense-related costs as well as any awards.
Why Does Your Dental Practice Need It?
Without entity malpractice coverage, you may be held personally liable for lawsuits against your dental practice. Depending on the circumstances, this may cause serious financial hardship for the practice owner.
Data Breach Insurance
A data breach can be costly for your dental practice if sensitive patient data and financial information is compromised. Data breach insurance helps cover the cost of getting back up and running after a data breach and compensating victims of the breach for financial damages they may have suffered as a result of their information being leaked.
What Does It Cover?
Data breach insurance may cover related expenses, such as:
Public relations
Credit monitoring
Good faith advertising
Legal fees
Notification services
Damage awards
Why Does Your Dental Practice Need It?
Without data breach insurance, your dental practice could be left to absorb the cost of the breach. Depending on the scope of the data breach, your practice may suffer serious financial impact.Data breaches are common and dental practices are a hot target for hackers, so it's critical to protect your patients and practice.
Protect Your Dental Practice with Comprehensive Insurance Coverage
While these types of insurance coverage may not be all your dental practice needs, they're excellent places to start if you want to protect your practice — and yourself — from the kinds of catastrophic events that could be detrimental to your business. At Treloar & Heisel, we provide comprehensive insurance policies tailored to small and medium-sized dental practices. We understand your industry and are able to recommend the insurance products that are the right fit for the needs of your business.
To learn more, consider reading our overview of all of the insurance policies that are available to dentists, including those who own their own practices.
Treloar & Heisel and Treloar & Heisel Property and Casualty are all divisions of Treloar & Heisel, LLC.
Insurance products offered through Treloar & Heisel, LLC.
Treloar & Heisel, LLC. and its divisions do not offer legal advice. Please consult a professional concerning this topic.
The above policy definitions and information are offered for general, informational purposes only and are not binding. Please consult the actual policy terms for the binding definitions and coverage.