Thinking about partnering your dental practice with another non-competing small business in your community? There may be good reasons to consider it.
Even if your practice is progressing toward your business goals, merging some of your marketing efforts or collaborating with another business may be beneficial. From becoming a part of the community and better targeting your ideal patients, to doubling your marketing resources and exposure, strategic business partnerships may be a great way to grow your practice and patient base faster.
Consider three reasons why your practice may want a partner business and the different ways in which you may be able to collaborate:
1. Communities May Come With Privileges
For a small, local business (particularly a new one), partnering with other small, local businesses may help your practice to become part of the community, in more ways than an address. From cross-promotion and shared local events to the same challenges and zip code, there may be a lot of benefits to becoming an important or active member in your business community.
Beyond the idea of belonging to the concept of a geographically-defined community, you may become a trusted provider to your partner business's specific community of loyal customers and their friends or family. In some cases, those communities may be beloved local institutions that people identify with, promote and celebrate.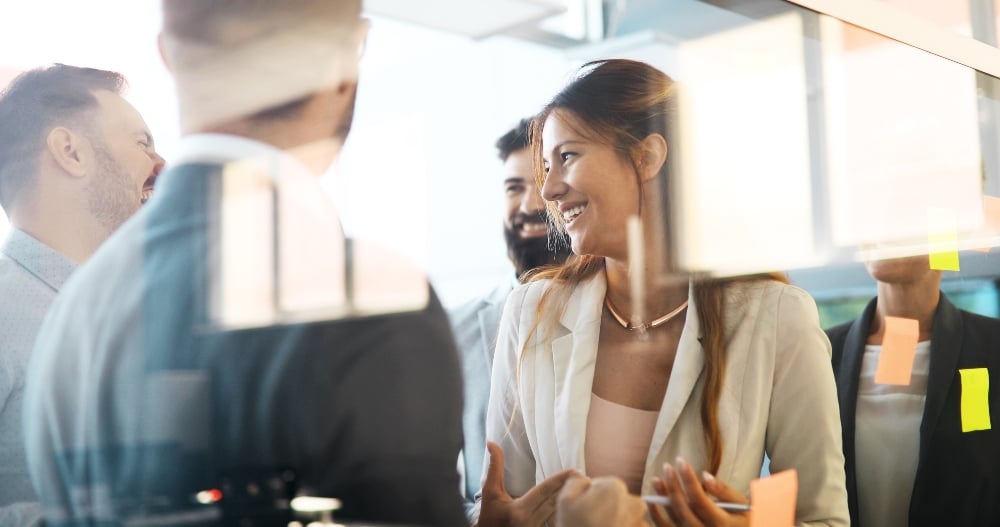 Think about the fans of your local college sports teams. Businesses may pay significant amounts of money to simply be mentioned with those fan communities in their marketing because being associated with groups or communities that people identify with may be invaluable for your business.
You may also be able to make a bigger impact on your community with the help of partner businesses. Consider how your dental practice supports local charities, sports teams, events and more. If you were to undertake those same efforts as a collaboration of businesses, you may be able to make a much bigger impact, assist more people and effect greater change.
Consider your local communities (in every sense of the word) and how your practice may be able to take on a bigger, more essential role in them through strategic partnerships with other local businesses.
2. More Exposure & Resources
Cross-promotion of two small businesses may help you grow your practice faster and save on marketing costs. Not only may you both get access to a new audience, you're potentially gaining a lot more reach for the same marketing spend or effort.
Imagine taking the place of a successful business in their marketing campaigns, getting your practice name on their popular social media accounts, paid advertisements, branded merchandise, email campaigns, direct mailers and more. A strategic partnership may be varying degrees of that scenario if you choose to merge your marketing efforts. However, one business may have much more to gain than the other, depending on the maturity and success of their marketing. Consider that carefully in your negotiations and be sure that your practice has as much to gain as the other business before you formalize a partnership.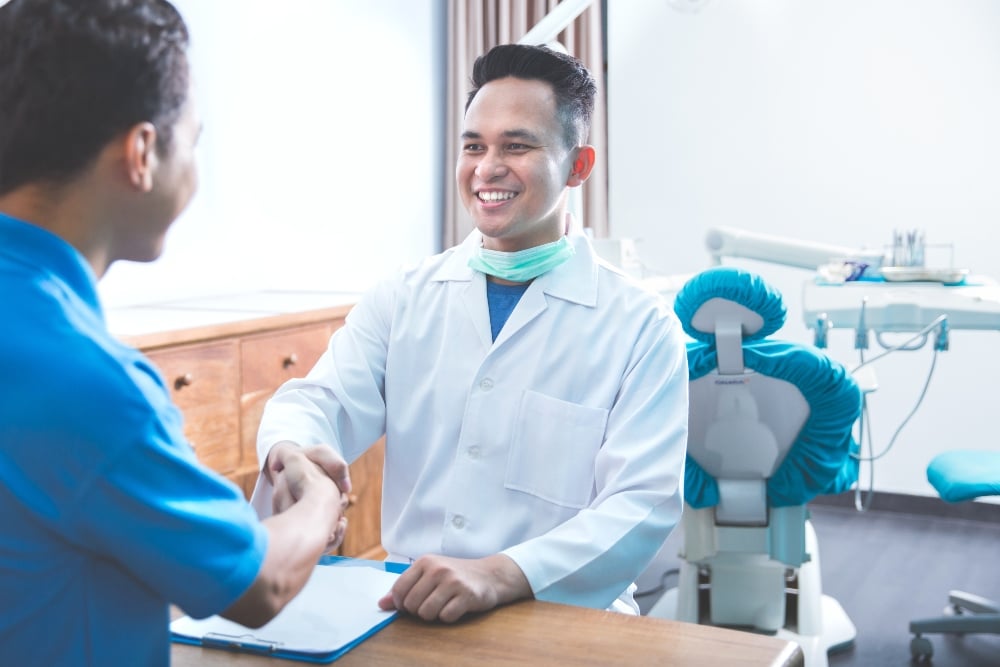 3. Better Targeting Your Buyer Personas
The key to benefiting by serving and marketing to the same buyers may be in how well the buyer personas of the two companies align. When considering a partnership, consider who their customers are, if your services make sense and complement one another and if the same people are ideal customers for both businesses.
Some general dentists choose to partner with a nearby medical practice in order to target and serve the same local patients. Since both may offer a broad spectrum of services, the common ground for their target audience could be distance. Cosmetic dentists, on the other hand, may use a different approach and partner with cosmetic surgeons or medical spas to target patients that are focused on maintaining or improving their appearance.
An additional way to target the same buyer personas is an age-based approach. For example, an orthodontist or pediatric dentist may partner with a pediatrician or youth-oriented business to better reach the parents of preteen patients.
However or whomever your businesses have teamed up to strategically target, be sure you're both after the same exact consumers.
Collaboration for Your Practice
Find the right opportunity in which a business partnership might enhance what you're able to accomplish. Then, start a conversation with other relevant businesses with which your values, ideal consumers and services all align. Consider starting slowly, by collaborating with one other business on just one idea.
About Treloar & Heisel
Treloar & Heisel is a premier financial services provider to dental and medical professionals across the country. We assist thousands of clients from residency to practice and through retirement with a comprehensive suite of financial services, custom-tailored advice, and a strong national network focused on delivering the highest level of service.
Treloar & Heisel and Treloar & Heisel Risk Management are divisions of Treloar & Heisel, Inc.
Insurance products offered through Treloar & Heisel, Inc.
Treloar & Heisel, Inc. and its divisions do not offer legal or marketing advice. Please consult a legal or marketing professional for any issues concerning these topics.