Finding the right intraoral camera can be a great way to take your dental practice to the next level and keep it strong and growing. If you're not sure which camera to get, though, you're not alone.
There are a number of different styles, and some of them have higher recommendations than others. Ideally, you want to find a camera that's endorsed by the ADA. Then you can be more confident you're getting a good option you can trust, and one that will work well for you or a long time.
There are other cameras on the market, and some of them will cost less money. But if you really want to get something you can feel good about and trust with your patients' oral health for the long term, you'll want to focus on buying a camera that's high quality and reliable.
Here are some of the highly-rated cameras to consider.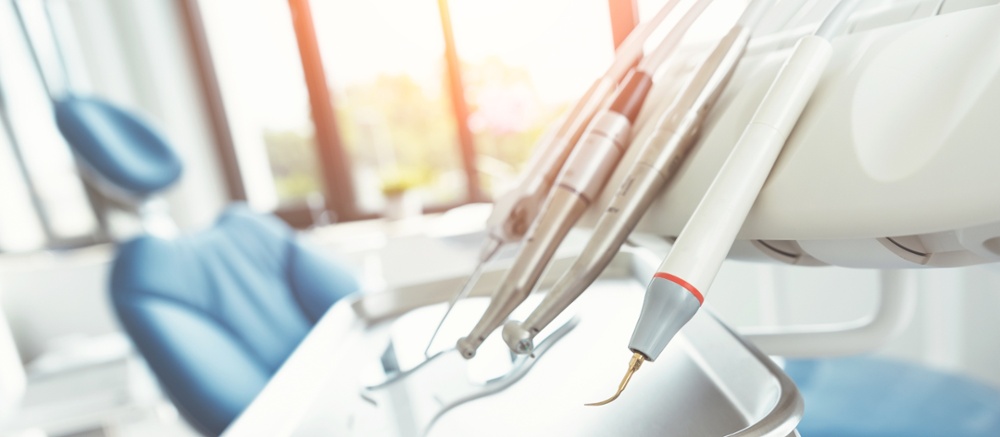 Camera Type 1: DSLR Dental Camera System
One option recommended by the ADA is the Canon Digital Rebel T2i dental camera system. This provides your dental practice with a 3" LCD and live action viewing, 18 Mp, and HD video. You'll also get a CMOS sensor and a digic4 processor, so you know you're getting the quality you'll need to use this camera system for a long time. The 105mm Macro lens also offers imprinted dental settings, so you can be sure to get consistent images you can rely on.
There's a dedicated right-light, and the system is pre-tested so it should work correctly. You'll be supplied with detailed instructions for how this camera should be used in a dental practice, and you also have access to free, unlimited support by telephone in case you have any questions or concerns.
Live agents will be able to walk you through issues, or address the proper use of features, to make the camera easier for you to use and enjoy. Having the right camera for your dental practice is one of the best ways to help your patients with all their dental and oral care needs, and this camera is a great choice for that.
Camera Type 2: Pen Type Camera
The Claris i5HD is one of the most highly recommended pen type cameras for dental use. It works very well for intraoral needs and provides the best processor technology for video. That means the camera can easily take high-definition, intraoral images that are the clearest you'll get on the market. When you want a quality camera in this style, this may be the right choice for your requirements and the needs of your patients and staff. There are other pen type cameras on the market, but there aren't any that are going to do the job as well as this one does.
The all-aluminum body is designed for strength and security, and it will hold up to the most hectic office settings. That way, you don't have to worry about it getting damaged through normal use, even if your office is one that's very busy and the camera is used frequently.
As long as it's cared for and maintained properly, it will continue to last your dental practice for a long time. The hassle-free setup of this camera will also have you up and running within minutes, so you can work seamlessly with all the major imaging software right away.
Camera Type 3: Camera & Monitor Combination Camera
If you want to have a camera & monitor combination for your dental practice, the ADA endorses the DrQuickLook™ Intraoral Dental Viewer. It's very easy to use, so you won't be struggling to learn or manipulate it. Many dentists say it's easier than a hand mirror when it comes to proper use. Patients hold the viewer, and you can do a live survey, or even freeze and zoom. The zoom feature magnifies 3X, so you can show caries, fillings, fractures, and calculus deposits in real time, live on the screen for you and your patient to see.
That helps patients take full ownership of their dental problems, and reduces the time it takes for you to explain any issues to them. That can mean a faster and easier appointment for both of you, and patients who aren't trying to convince you that the problems aren't as bad as you say. Patients won't be able to downplay your concerns when they can see them on the screen in real time, and it gives those patients the opportunity to ask questions and discuss their options for treatment, too. This option doesn't store, transfer, or print images, but it will help patients understand the services they need for better dental health.
The Right Tools and Support Make a Difference
A camera plays a role in the life of a dental practice, so it's important to pick one that's right for your needs. Consider what works for you, but also keep your staff in mind and think carefully about the quality and value your patients will be looking for, as well. When you're a dentist in practice, there's a lot you need to know and keep up with.
Obtaining appropriate technology and insurance policies are two big issues your dental practice needs to consider. We can help to guide you with appropriate insurance policies.
You can't control how well patients take care of their teeth, but you can control how well you can image and address any problems they're facing. Whether you're looking for real-time viewing for your patients, a pen type camera with plenty of options, or the appropriate DSLR choice for dental offices on the market today, choosing an ADA-recommended camera may be a good choice for you, your staff, and the needs of your patients, too.
Sources
https://www.ada.org/en/publications/ada-dental-product-guide/product-category/product-profile?productid=1085&catid=27
https://www.ada.org/en/publications/ada-dental-product-guide/product-category/product-profile?productid=1772&catid=27
https://www.ada.org/en/publications/ada-dental-product-guide/product-category/product-profile?productid=331&catid=27
https://www.ada.org/en/publications/ada-dental-product-guide/product-category?catid=27
Treloar & Heisel and Treloar & Heisel Property and Casualty are divisions of Treloar & Heisel, LLC.
Insurance products are offered through Treloar & Heisel, LLC.
Treloar & Heisel, LLC. does not offer dental technology advice.
21-076